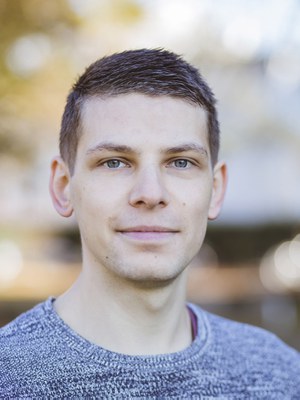 Vita
Research assistant in the junior research group "Learning from A

lzheimer's disease. A history of biomedical models of mental illness", funded through "

The Branco Weiss Fellowship - Society in Science

", since August 2016

M.A. in History and Culture of Science and Technology, Technische Universität Berlin, since October 2014
B.A. in Philosophy (major), Information Science and History of Science, Universität Regensburg, 2010 - 2014
Research Interests
History of Infectious Diseases and Serotherapy
History of Experimental Animals
Master's Thesis: Zwischen 'Seuchenstall' und 'Inselflur': Räume und Praktiken der Isolation im Versuchstiermanagement des Seruminstituts Insel Riems
Publications
Sendhardt, Christof (2015). "Ein Fragment der Welt: Ein heraldischer Himmelsglobus von Erhard Weigel als Projektor?" KulturGut: Aus der Forschung des Germanischen Nationalmuseums 46(3): 4-8.
Talks
"Zwischen 'Seuchenstall' und 'Inselflur': Räume und Praktiken der Isolation im Versuchstiermanagement des Seruminstituts Insel Riems", Forschungskolloquium zur Wissenschaftsgeschichte, Technische Universität Berlin 17 Jul 2017.
"The 'Spirit' of the Isle: The Making of an Isolated Playground for Biomedical Research in the German Baltic Sea", Technical Landscapes: Aesthetics and the Environment in the History of Science and Art, Harvard University 6 - 8 Apr 2017.